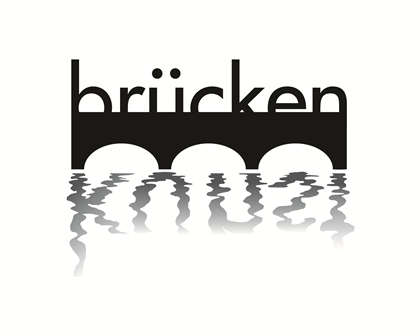 BRÜCKEN-KÜNSTLER
BRÜCKEN-KUNST
Every dynamic mechanical system has three main aspects: a motor, an equilibrium, and a means of maintaining this equilibrium. Whether the system is a machine, a body, a building, or a city merely changes the nature and substance of these fundamental elements. All animate systems depend on the relationship of these elements in order to adhere to their principle of movement: their perpetual frequency.

Underneath the superficiality of skin, cement and concrete run the systems whose frequency sustains living. So often invisible and inaudible, this frequency is a cipher of an oceanic state. The rhythm only becomes apprehensible when the balance of the system is disturbed: when the heart beats too quickly, when the sidewalk cracks and the pipes spill onto the street above, or when the traffic stops flowing.

Under a gentle carapace of blue veins and rogue vines, one may step inside what is usually invis­ible and listen to the steady frequency one nearly never gets to hear.

Perpetual Frequency
Circuit-Installation von Fernanda Trevellin und Sara Reichert.
July 2011. Raum 92 Universität der Künste Berlin.
Text from Rebecca Dolgoy.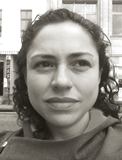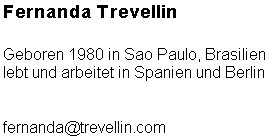 Fernanda Trevellin is a multidisciplinary brazilian artist, who dedicated seven years to the art studies in Europe, first in Lille, France and then in Berlin, Germany. At the University of Arts Berlin - UdK - she was member of the cross disciplinary Institut für Raumexperimente, founded by the artist Olafur Eliasson.
Interested in natural phenomena, Fernanda Trevellin constructs systems which turn visible the process of materials, their cycles and their means of equilibrium. Her 2011 work "Perpetual Frequency" was named for the important "Preis des Präsidenten" of that university and since then she develops works in Berlin and Sao Paulo.
Parallel to the 'non-animated' material researches, there is a high interest in Bothanics and Astronomy. In Sao Paulo she gives good time to her garden, where she analyses shapes and geometric patterns present in the different growing phases of plants. This is directly related to the seasons of the year leading to a further observation and research of the planets and stars present at a specific moment in the sky.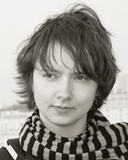 Sara Reichert
(geb. 1982)

Studiert Elektrotechnik an der TU Berlin

sarareichert@web.de
Sara Reichert ist interessiert an der Verbindung von Technik und Kunst.
Projekt PERPETUAL FREQUENCY im Rahmen des UdK-Rundgangs 2011
Rauminstallation mit Fernanda Trevellin